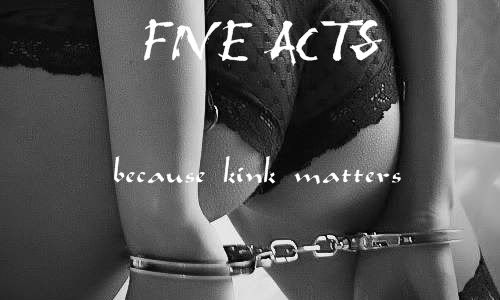 How does it work?
+ Post a list of your five favorite acts/kinks to read about in your journal. Check out
this list
if you need some inspiration. At the bottom of your post, add what fandoms/pairings you're interested in.
+ Read other people's lists;
the master list of lists is here
.
+ Post comment-fic based off of other people's interests.
Once you've posted your list, post a comment (in the provided format) with a link to your post
HERE
.
My List of Kinks
~Cross-dressing (specifically for me, men in lingerie)
~Sex Pollen/Aliens-Made-Them-Do-It/Fuck or die scenarios.
~Group Sex/Threesomes/Moresomes
~Humiliation (name-calling, power imbalance, physically putting someone on their knees, ALL CONSENSUAL)
~Well-fucked/over-stimulation (being fucked out; fuck-dazed; sated and sleepy; wrecked; softened and debauched)
My Ships/FandomsMCU/Agents of SHIELD
Phil Coulson/Nick Fury(/Melinda May)
Phil Coulson/Melinda May
Phil Coulson/Jemma Simmons
Melinda May/Maria Hill
Marvel Comics
Phil Coulson/Nick Fury Jr
Phil Coulson/Nick Fury Jr/Maria Hill (and any of the other Secret Avengers with a preference for Bobbi Morse, Natasha Romanov and James Rhodes)
Phil Coulson/Nick Fury Jr/James Rhodes
James Rhodes/Carol Danvers
Bobbi Morse/Natasha Romanov
Phil Coulson/Nick Fury Jr./Bobbi Morse
Phil Coulson/Bobbi Morse
Fics Given:
Breathe (Steve/Bucky, fisting)
for
heeroluva
Ink (Steve/Bucky/Sam/Natasha, Writing on the body)
for
feralletters
Dinner (Nick/Maria, cooking/kitchen sex)
for
igrockspock
Fics Received: